Unleashing the Power of eMLi: Advantages Beyond the Ordinary
In the realm of educational institutions, eMLi emerges as a game-changer, offering unparalleled advantages over conventional software solutions prevalent today.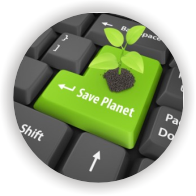 Technological Superiority


eMLi not only outshines, but it transcends the norm. Unlike other software solutions, eMLi requires no additional License Software, exclusively embodying its efficacy. Developed within the robust framework of Linux Apache MySQL and PHP, eMLi seamlessly operates within a Linux or Windows environment.

Universal Accessibility

eMLi's prowess extends to accessibility. Operating through a web browser, eMLi opens its capabilities to any device equipped with this indispensable tool. The reach of eMLi spans beyond the boundaries of devices, ensuring a seamless experience across platforms.

Versatility and Deployment

Unveiling its boundless potential, eMLi offers deployment options that cater to your institution's unique needs. Whether it's an Offline In-campus Server, an Online Server, or the dynamic landscapes of Google, Amazon, or Microsoft Cloud, eMLi seamlessly adapts. Alternatively, you can also opt for the dedicated Cloud Hosting provided by AuroMeera, ensuring a tailored solution that perfectly aligns with your requirements.
MANAGERIAL ADVANTAGES
POWER TO ADMINISTRATOR

Effortless Administration Oversight

Granting administrators unparalleled control, eMLi facilitates seamless monitoring and comprehensive administration. Through a policy-based centralized approach, eMLi simplifies the implementation of standardized rules and norms. This dynamic framework paves the way for efficient decision-making, as the entire environment operates under the influence of empowered administration.
LOW COST SOLUTION

Cost-Effective Innovation: Where Investment is in Solutions, not Licenses

In the realm of ERP implementation, expenditure on licenses often overshadows the core solution. Conventional applications demand substantial investment in licenses for various software components, escalating the overall cost of automation and computerization. Organizations end up allocating considerable funds towards licensing and annual renewals, amplifying the financial burden. Traditional applications entail licensing for diverse elements, including SERVER Operating System, Database, Reporting Tools, Client Machine OS, and Special Development Tools. These expenses are either embedded within the software pricing or require additional licenses, ultimately inflating the total cost. In stark contrast, eMLi revolutionizes this approach. Embracing eMLi eliminates the need to procure additional licenses beyond the essential eMLi Software License. eMLi's foundation on the LINUX SERVER OS is a cost-saving highlight – it operates within a cost-free server environment. What sets eMLi apart is its development in LINUX, an open-source and highly secure ecosystem. Unlike other solutions, eMLi is designed within the LINUX environment, translating into a cost-effective and resilient solution that places the emphasis on innovation, not licenses.
IMPROVED ORGANIZATIONAL PERFORMANCE

Elevating Organizational Excellence: Enhanced Performance through eMLi

eMLi presents a multitude of advantages that contribute to improved organizational performance. By integrating policy-based centralized administration, eMLi streamlines operations and nurtures efficient decision-making. This transformational system eradicates redundancy, minimizing operating costs while maximizing educational management. With eMLi, institutions embrace a computerized administration environment, effectively utilizing resources for optimal results.

 
PROFILE BASED WORKING

 

Tailored Efficiency: Optimizing Operations with Profile-Based Working

eMLi introduces a profile-based working approach that enhances operational efficiency. By aligning functionalities and access rights according to user roles and responsibilities, eMLi ensures that each stakeholder engages with the system in a manner tailored to their tasks. This tailored approach not only streamlines processes but also enhances user experience, contributing to a more productive and organized institutional workflow.
MULTIPLE USER INTERFACE

 

Diverse Accessibility: Seamlessly Navigating with Multiple User Interfaces

eMLi offers a seamless experience through its multiple user interfaces. Whether accessed through web browsers on desktops, laptops, or mobile devices, eMLi ensures consistent functionality and user-friendly interactions. This flexibility empowers users to engage with eMLi across various platforms, fostering collaboration, convenience, and efficiency in every interaction.

 
TECHNOLOGICAL ADVANTAGES
OPEN SOURCE BENEFITS

 

Embracing Open Source: Advantages of eMLi's Open Source Approach

eMLi embraces the power of open source, delivering significant advantages to institutions. Open source technologies facilitate collaboration, transparency, and adaptability. With eMLi's open source essence, institutions gain the flexibility to customize, modify, and innovate the solution as needed. This dynamic environment encourages collective advancement and ensures the solution remains agile, secure, and responsive to evolving needs.

 
100% WEB BASED

 

Unleashing Web-Based Power: eMLi's 100% Online Framework

eMLi operates on a fully web-based architecture, providing seamless accessibility and convenience. With no need for intricate installations or software downloads, users can effortlessly engage with eMLi through standard web browsers. This approach ensures universal accessibility, allowing stakeholders to connect, collaborate, and manage tasks from any location with internet access. This convenience simplifies operations, enhances user engagement, and promotes efficient workflows across the institution.

 
UNIQUE STUDENT ID SYSTEM

 

Revolutionizing Student Management: The Unique Student ID System

eMLi introduces a groundbreaking Unique Student ID System that redefines student management. Each student is assigned an exclusive identification code, eliminating duplication and ensuring accurate record-keeping. This system streamlines tracking student progress, attendance, performance, and interactions. By providing a holistic view of each student's journey, the Unique Student ID System empowers educators and administrators to make informed decisions and enhance the overall educational experience.

 
MULTILINGUAL INTERFACE

 

Embracing Linguistic Diversity: Multilingual Interface for Enhanced Engagement

eMLi embraces linguistic diversity with its multilingual interface, catering to users from different language backgrounds. This feature enhances user engagement and accessibility by allowing stakeholders to interact with eMLi in their preferred language. Whether it's administrators, educators, parents, or students, the multilingual interface ensures seamless communication, fostering inclusivity and facilitating a more connected educational ecosystem.

 
CLIENT–SERVER ARCHITECTURE

 

Optimal System Structure: eMLi's Client–Server Architecture

eMLi operates on a robust client-server architecture that maximizes system performance and reliability. With this architecture, no data is stored on the client machine, alleviating concerns about data security. Instead, all data and backups are centrally managed by the server. This design ensures efficient data management, seamless communication between clients and the central server, enhanced scalability, and streamlined data processing. eMLi's client-server architecture guarantees a worry-free experience while empowering institutions to manage their operations with precision.

 
SECURITY THROUGH ENCRYPTION

 

Fortified Data Protection: Security Enhanced by Encryption

eMLi prioritizes data security through robust encryption measures, safeguarding sensitive information such as passwords. Our solution employs industry-standard OPEN SSL encryption to ensure that critical data remains shielded from unauthorized access. This encryption protocol fortifies data integrity and confidentiality, bolstering overall system security and providing users with peace of mind. With eMLi, you can trust that your institution's sensitive information is well-guarded by advanced encryption mechanisms.

 
LATEST TRENDS AND ADD-ON FEATURES
ONLINE PAYMENT

 

Seamless Financial Transactions: Online Payment Integration

eMLi keeps pace with modern trends by offering a comprehensive online payment feature. From Admission Fees and Tuition Fees to Exam Fees, Enrollment Fees, and Event Registration Fees, eMLi facilitates secure online transactions for various financial aspects. With a robust payment mechanism, institutions can confidently process fees, deposits, and dues through eMLi's secure platform.

eMLi's compatibility extends across a wide array of payment modes, including Netbanking, Credit Cards, Debit Cards, Wallets, and UPI. We've collaborated with major Indian banks to ensure a seamless and secure payment experience for all stakeholders. By integrating online payment capabilities, eMLi enhances convenience, transparency, and efficiency in financial transactions, making the fee processing journey both effortless and reliable.

 
RFID ATTENDANCE

 

Revolutionizing Attendance Tracking: RFID Integration

Incorporating the latest trends, eMLi introduces RFID (Radio-Frequency Identification) attendance tracking, transforming the way institutions manage student presence. With RFID-enabled identification cards, students can simply swipe or tap their cards to record their attendance accurately and efficiently. This technology eliminates the need for manual attendance marking, reducing administrative burden and enhancing data accuracy.

eMLi's RFID attendance system ensures real-time tracking, providing educators and administrators with instant insights into student attendance patterns. This feature not only streamlines attendance management but also contributes to a more engaged and accountable student body. By embracing RFID technology, eMLi elevates attendance tracking to a new level of convenience, reliability, and effectiveness.

 
SMS & EMAIL GATEWAY INTEGRATION

 

Enhanced Communication Channels: SMS and Email Gateway Integration

eMLi strengthens communication channels by seamlessly integrating SMS and Email gateways. This feature empowers institutions to effortlessly connect with students, parents, and staff members, ensuring timely dissemination of important information, updates, and announcements.

Through SMS and Email gateway integration, eMLi enables personalized communication tailored to individual preferences. Whether sending crucial notifications, event reminders, or academic updates, institutions can rely on eMLi's integrated messaging system for effective outreach. This versatile tool enhances engagement, fosters collaboration, and keeps stakeholders well-informed, ultimately contributing to a more connected and informed educational community.

 
AUTO UPDATED WEBSITE / WEB-PORTAL

 

Dynamic Online Presence: Auto-Updated Website and Web Portal

eMLi introduces a dynamic feature that ensures your institution's online presence remains up-to-date and engaging. With the auto-updated website and web portal functionality, eMLi empowers institutions to effortlessly manage and display relevant information on their online platforms.

This automated system eliminates the need for manual updates, ensuring that website content and web portal information are consistently current. Whether it's showcasing events, news, academic offerings, or other vital details, eMLi's auto-update mechanism streamlines content management, saving time and ensuring an appealing and informative online presence. By embracing this feature, institutions maintain a vibrant and responsive online interface that reflects their commitment to excellence and innovation.

 
BARCODE AND THUMB-IMPRESSION (BIO-METRICS) ENABLED

 

Advanced Identity Verification: Barcode and Thumb-Impression Integration

eMLi takes identity verification to the next level by incorporating advanced technologies like Barcode and Thumb-Impression (Bio-metrics). This integration enhances security and accuracy in various institutional processes, ensuring precise authentication for students, staff, and stakeholders.

The Barcode and Thumb-Impression features enable quick and reliable identification, streamlining tasks such as library check-ins, exam hall access, and attendance tracking. Leveraging biometric data, eMLi offers a secure and efficient method to validate identities, minimizing chances of impersonation and unauthorized access. With these advanced identity verification methods, eMLi reinforces data integrity, strengthens security protocols, and optimizes the overall institutional experience.