Events have changed from informal affairs to demanding extensive skills, talents and creativity.
Keeping all these aspects in mind, emLi provides a separate event structure for students fulfilling their co-curricular interests. Various sub-divisions help any organization plan and execute a perfect event. emLi's Event structure provides a section in which anyone can add and update different event categories and types.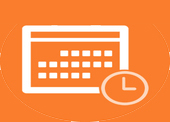 Event Calendar is yet another factor through which new events are added at particular date and time. Students participation in different activities, subjects, category, date etc. are also noted down.
emLi also helps to manage your own event anywhere, anytime. Registration details, Guests seat allocation, Sponsors, Co-ordinators, Equipments, Pass prints, Photo gallery etc. are also managed with ease.
Handling an event can turn out to be a challenge for any organization if anyone intends to manage all aspects. But with emLi, one can save a lot of time, energy and money.
Key Functionalities:
Event Scheduler
Start date - End date
Students participation
Categories and Types
Event Management
Registration
Seat Arrangement
Sponsors and Co-ordinators
Entry pass
Photo gallery
Event Management
Co-curricular
Time saving
Photo gallery
---
Sponsors | Co-ordinators | Guests