Unfair means Management is a separate module which manages & controls the data & functionalities of all the unfair means cases examination committee encounters during various examinations conducted by university.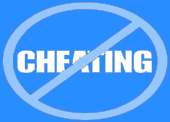 It is a unique module especially for higher educational institutes which aids post-examination process & looks after withhold cases by managing unfairmeans cases separately in order to make examinations more transparent and bring discipline among the students.
eMLi stores the data regarding particular case of unfairmeans e.g. student details, nature of cheating, examination details, etc. which are very important to generate a charge-sheet according to norms & policies of the university and take further proper action.
The data integration gives clear guidelines of unfairmeans policies which eliminates lack of communication & understanding between university administration and institutional authorities regarding the actions against convicted students by reasons of unfairmeans. 
Key Functionalities
Student details
Unfair means details
Nature of unfair means
Ordinance & circular integration
Unfair means Committee
Level of violation of norms
Charge-sheet preparation as per university
Students list preparation
Correspondence integration
Details of decision & action taken
Real time data updating
Record keeping
Withhold cases management
Transparent structure
Accommodates post examination process
Transparency
Norms & Policies
Withheld cases
Decision & Action
---
Ordinances | Charge-sheets | Circular integration