Document tracking has been integrated with eMLi to provide flexibility in managing files & documents, their easy retrieval and safe storage. Maintaining documents online eliminates big amount of storage & management of hard copies (paper files), which eventually saves a lot of time & decreases human efforts.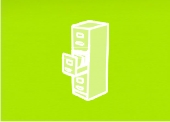 Many people fail to realise that having a simple filing system helps them to find what they need and when they need. Proper management of files saves a lot more time.
eMLi also provides keyword based search facility which makes file tracking even a more easy process. Files can be transferred from one section to another without any physical efforts.
File storage & movement becomes quite effortless after adopting eMLi, which eventually increases the efficiency.
Key Functionalities:
File management & tracking
Eliminates excessive mailing
Document storage & transfer within different categories
Time saving
Keyword based search system
Reminder system
Easy retrieval
Increases efficiency in communication
Prevents paper wastage
Data can be retrieved when required
Prevents lack of communication/miscommunication
Follow-ups
Graphical Summary
Search
Remarks
Performance Check
---
Storage | Retrieval | Reminder | Reports