eMLi maintain student life-cycle for their entire academic curriculum. This module is used for complete student record keeping right from their admission till placement. Each activity of the student is recorded in eMLi Database.
Managing the entire student life cycle from the time of admission to recruitment is the foremost thing to start with. Every detail is well formulated and managed.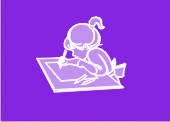 Student Information System by eMLi maintains student's entire academic tour, from their admission to course completion, to keep the data up-to-date which provides a better management to students in the institute as well. Our solution provides complete automation to students & administration regarding their correlated tasks to accomplish academic goals on both the sides. eMLi is a complete integrated system, which doesn't only record information but manages every academic activity of each student. Real time data & easy access allow you to keep control on students' information and record data of their each task so that organization can generate reports & assess student's development in the organization.
Key functionalities:
Data Storage and Management.
Complete Academic Tour
Assignments, Term Work and Academic Project
Extracurricular activities
Student's Transactional information
Retention & Migration
Statistical Reports and Projection Reports
Interactive dashboard
Unique ID System 
Record Keeping
Grievance & remarks
Student Life Cycle 
---
Admission | Fees | Activities