Promotion & Transfer module is given to simplify the complexity related to employee's appraisal issues based on their performance, disciplinary records, punctuality, etc. parameters. Data integration and correlated modules give a clear vision of employee's work history with different reports and recorded data which makes the whole process much easy.
Hard working people are always appreciated. Promotion is essential to help motivate employees for what they have work hard for.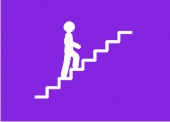 With the accuracy of the system, administrators are able to take quick and right decisions regarding promotion or transfer of the employee. Having the exact data of employees on a single window, administrators can take best of their decisions for promotion & transfer.With the record keeping and tracking, not only promotion and transfer, but administration can also acknowledge and reward employeeswho work hard and give their best performance in the favor of organization. This creates positive environment between employees, encourages them to work in the same manner, as well build a trust relation between employees and administration.
On the other hand, administration can ask employees to improve their performance who do not work with their full potential, which is eventually advancement of employees only and for the efficiency of the organization.
Dealing with such complex issues needs transparency in the system. Many time employees complaint being a part of unfair means or politics regarding such issues like promotion and transfer, or sometimes it happens in real that some authorized person from administration gets biased towards a particular employee.
eMLi offers you complete transparency as administration can have exact summary about employee which helps authority to take decisions about promotion/transfer and give judgement about employee's growth and development.
Key Functionalities:
Transparency in the system
Quick decisions
Rigorous assessment
Clear judgement
Improves efficiency and creates positive working environment
Prevents complexity in decision making
Reduces employees' complaints about unfair means
Transparency
Record keeping Facility 
Work history based Promotion
Decision Making
---
Rewards | Bonus | Appraisals